September 18, 2014 | Music City Center | Nashville
The INVEST Tennessee Equity Conference
This third INVEST Tennessee Equity Conference brings together a cross-section of Tennessee's most dynamic public companies and senior executives with institutional investors, fund managers, equity analysts and investment professionals interested in learning more about performance and investment opportunities.
Supported by the Nashville, Memphis and East Tennessee chapters of the CFA Society, this exclusive conference provides a day filled with equity presentations, one-on-one meetings with corporate executives and commentary from national and regional investment or economic experts. The conference brings together a multitude of Tennessee public companies of various market caps, industry sectors, and headquarter locations from throughout the state.
The conference is centrally located in Nashville, a city of Southern charm that offers everything from restaurants and honky tonks to major pro sports and fine art museums.
On this website, you can:
Research the participating companies and executives

Read about the keynote speakers

Download directions for the facility and make reservations to the conference hotel
For additional information about attendance, presentation and sponsorships, contact conference chairman Terry McWilliams at 615.290.5636 or email terrym@mozaicir.com.
Organizing Sponsors: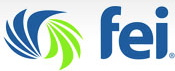 ---
Comments about previous INVEST conferences:

"Excellent roster of companies. Good quality of presenters. Good format." - Institutional investor.

"This was a good focused opportunity to hear and mingle with interesting companies." - Fund manager

"Good opportunity to network. Well organized, good venue." - Fund manager

"Your forum was ideal for us to discuss our accomplishments and challenges." - Chief Executive Officer, presenting company

"While a large number of people attended, attendance at the presentations was small enough to allow for interaction between the speaker and the audience. The one-on-one meetings were nice as well." - Chief Financial Officer, presenting company
NEWS
INVEST Tennessee Equity Conference Announces Michael Santoli as Keynote Speaker Aug 13th, 2014 Read Article >>
Companies announced for INVEST TN lineup Aug 8th, 2014 Read Article >>
Astec Industries will present at INVEST TN Jun 30th, 2014 Read Article >>